January went by as a month of consolidation for Bitwish. It has been quieter than in previous months, but participation has been more distributed. The heavy outreach of the first two months has given way to a more "organic" growth based on registered users coming back and sharing their Bitwish links in their circles, bringing new users. We had a first meeting with the Bitwig team, a cordial and very useful introduction.

The data mentioned below is valid as of 2022-02-01 and is being compared with the Bitwish Report - December 2021.
Community Wishlist
Everyone can vote up to 10 feature requests. You can update your votes at any time.
After 1002 votes cast by 212 people, MIDI comping, MSEG, and MIDI capture keep increasing their distance from the rest. The top 10 has the same requests than a month ago, just with small changes in ranking. There is a chance that featuring this top 10 in these reports contributes to perpetuate it and discriminating the rest. This is why we are linking to the full wishlist instead.
We have 98 open requests (16 new)
Popular new requests (regardless of votes):
Several mockups were produced in January! Enough to encourage us to feature them on the main page. Here is one: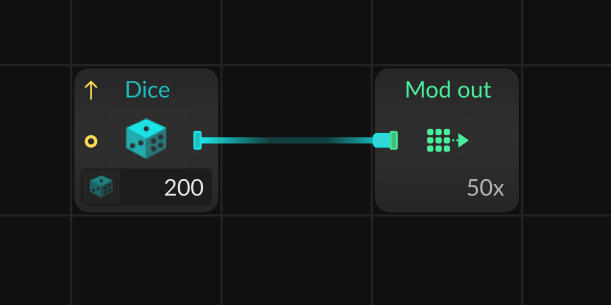 Array modulators, by @x.iso.
Contributors:
Presets & Clips
In collaboration with Bitwiggers.com.
Most popular new discussions:
Bitwig Video Guide
Music
Community
316 users (88 new)
On average, 10 daily engaged users (-3).

Congratulations to @Jumpstar and @Qubie, selected by the algorithm as new users of the month !

News
Jan 2
Jan 14
Jan 20
New language added: German / #

deutsch

First meeting with the Bitwig team.
Jan 29
More: Bitwish project log
Future
Out future plans declared on December have been implemented to a certain extent. Next…
Although we have updated our short-term roadmap, we feel we have deployed all the features needed for an initial project push. Now its time for others (you?) to propose new developments on Bitwish.
We continue the active outreach with the objective of reaching a critical mass of 410 users .
You can propose and discuss plans on our roadmap.
And this was January on Bitwish. Did we forget to mention anything? What can we do better in February? Share your feedback!