Adding a bit of transparency to clips in the Arranger, so that gridlines are visible through them.
What problem(s) would this feature resolve?
Editing clips in the Arranger is not easy when the screen is full of clips. It's easy to get lost because gridlines are hidden by clips.
Before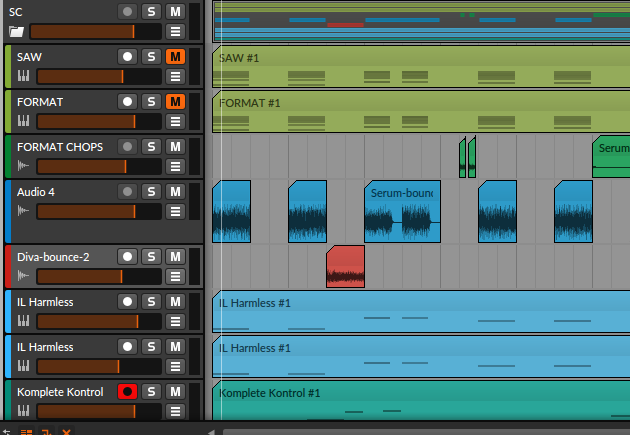 After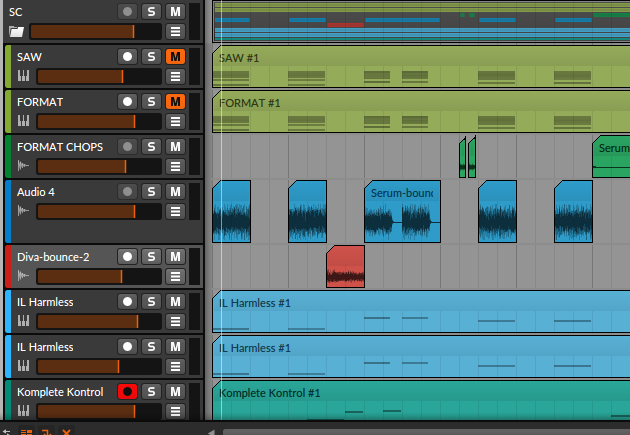 How does this feature fit in Bitwig as a product?
Improves usability.
Is there already an alternative way to achieve this on Bitwig?
No
Could it be implemented using Bitwig components or APIs, without Bitwig team's support?
No
Could it be provided by a VST or something else reasonably integrated with Bitwig?
No
Are there other products that offer this feature?
Live, FL Studio, Studio One…etc
Actually Live reverted its new flat clip design in version 10 because people complained about not being able to see gridlines through clips.
Relevant links (optional)