When editing an automation envelope, it would be helpful if the label of the parameter was shown instead of a percentage. It would make it easier to automate to precise values, especially for discrete parameters like oscillator shapes. If you're automating a filter cutoff, it would show the frequency in Hz instead of percentages. When automating a delay, it would be ms and some parameter have names like the shape of an oscillator with "saw", "sine" etc.
What problem(s) would this feature resolve?
Automation lanes always show percentages, which in many situations are not the most useful value. The interesting data can only be seen in the devices or modulators being automatized.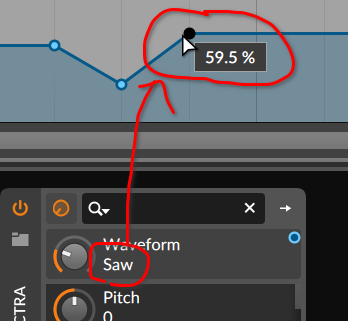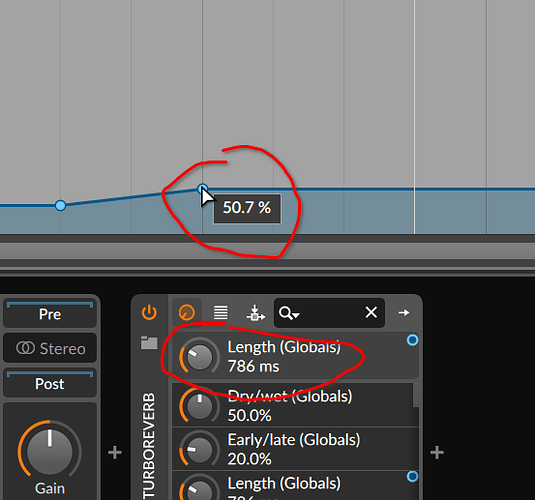 Here's what it looks like in REAPER when automating a synced delay. In the screenshot, the point is placed at an eighths note delay time which is accurately shown in the overlay.

How does this feature fit in Bitwig as a product?
Bitwig offers a polished user experience. This is a detail that would increase the quality of this experience. Easier automation makes for more creative compositions.
Is there already an alternative way to achieve this on Bitwig?
No, but these values are already available in built-in devices. This probably makes it easier to reuse these values in the automation lines.
Could it be implemented using Bitwig components or APIs, without Bitwig team's support?
No
Could it be provided by a VST or something else reasonably integrated with Bitwig?
No
Are there other products that offer this feature?
At least REAPER.
Relevant links (optional)