(First time? See Writing a good feature request)
Bitwig markers/cues lacks shortcuts and details. I wish they could make it like in Cubase (attached) for example.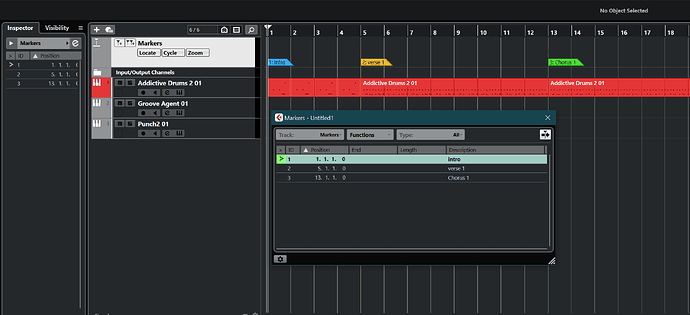 Remove this sentence and write the description of the feature here.
What problem(s) would this feature resolve?
Moving fast in the arrangement view.
How does this feature fit in Bitwig as a product?
It fits well.
Is there already an alternative way to achieve this on Bitwig?
No.
Could it be implemented using Bitwig components or APIs, without Bitwig team's support?
I dont know.
Could it be provided by a VST or something else reasonably integrated with Bitwig?
Maybe.
Are there other products that offer this feature?
Most DAWs features a good way to move between the locators/markers.
Relevant links (optional)