Frequency modulation (FM) can be a nice addition for broadening sound design capabilities in the Grid.
Theoretically, PM can emulate everything FM can do. FM can be seen as modulating rate of
phase change, whereas PM modulates phase directly. Same analogy as acceleration and velocity in physics. But practically it's difficult to get the PM version of a waveform that results in the same sound as FM. In real life use cases, PM tends to give more digital and metallic sound whereas FM has more of a natural and warm quality.
This feature could be implemented adding an FM input in grid oscillators.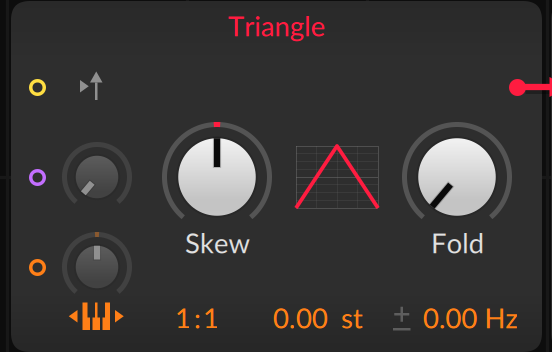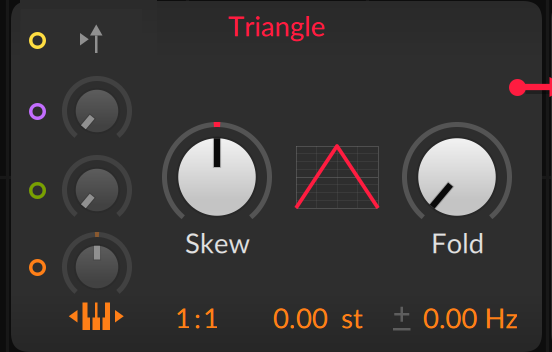 The new green slot on the right is the FM modulation input, works the same as PM.
What problem(s) would this feature resolve?
Bitwig currently only support phase modulation (PM) in grid oscillators. There is no easy way to do FM in Grid.
How does this feature fit in Bitwig as a product?
Improves the sound design capabilities of the Grid.
Is there already an alternative way to achieve this on Bitwig?
Currently it is possible to emulate FM with a bunch of modules, but it is cumbersome and limited.
FM modulation via LFO device and pitch modulation.

Also, this video shows another way of doing it:
Could it be implemented using Bitwig components or APIs, without Bitwig team's support?
No
Could it be provided by a VST or something else reasonably integrated with Bitwig?
No.
Are there other products that offer this feature?
Yes, Phase Plant. Although it is not the same modular environment like the Grid, it offers an easy way to do FM.

By modulating, frequency SHIFT, it will do FM, whereas, in the Grid, modulating frequency shift at the bottom right of OSCs would change frequency offset.
Relevant links (optional)