It would be nice if it was possible for users to create UIs for their third party plugins that can be used directly in the devices panel, without needing to open the VST graphical window for each plugin.
The user would no longer have to open each VSTs graphical window when working on them, and they enjoy the improved workflow of working directly in the Devices panel.
The user would also have a workflow that improves on the default view that Bitwig provides for third party plugins.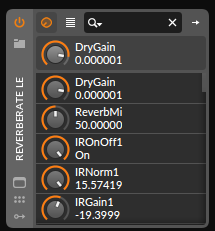 This is sort of implemented in Ableton where Max for Live plugins can have their own native UI like any other first party plugin.